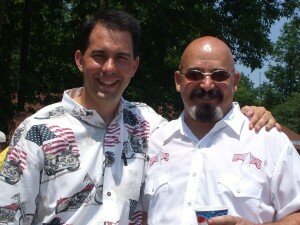 Dan has a multitude of customers that are involved in politics at all levels. These names include, County Executive Scott Walker and County Supervisor Mark Borkowski to name a couple.
His first taste at politics was during the recall of former Milwaukee County Executive Tom Ament and again during the 2006 campaign of Milwaukee County Executive Scott Walker's first run for Governor of Wisconsin.
Dan is not interested in becoming a lifelong politician, as he believes in term limits. He follows the ideas of our founding fathers that were politicians for a short period in their life, then returned back to their homes, farms, or businesses. Lifelong politicians have been at the root of our problems for decades – what Dan believes and what many believe is that we need people that are in it to make a difference, then turn over the power to the next person, so that they may make a difference.