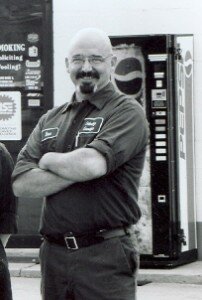 The middle child of 5, my father was the church organist and my mother was the Pulaski High School class of '51 valedictorian. I'm a 54 year old Republican Candidate who is running against the incumbent Democrat for the 4th Congressional District Seat in 2012.
As a Brother in good standing of the George Washington 1776 #337 Masonic Lodge in Whitefish Bay, WI, my vision is not about Democrat and Republican, but about doing what's right for the community.
As a small business owner, I know what it's like to feel the pinch of higher taxes, soaring cost of living, and living day by day on the brink of financial disaster.
54 years old
23 year resident of Wisconsin's 4th Congressional district
Current 2nd Vice Chairman, Republican Party of Milwaukee County – South Branch
Current member of the Republican Liberty Caucus
Can trace family tree to the Mayflower
Brother in good standing at George Washington 1776 #337 Masonic Lodge in Whitefish Bay, WI
Small Business owner in Milwaukee since 1993
Former volunteer firefighter in the city of New Berlin
Navy veteran served on the Chief of Naval Operations Intelligence staff at the Pentagon
2008 Write-In Candidate
Won 2010 Republican Primary election and received a fraction under 30% of the vote in the general election.
Navy Veteran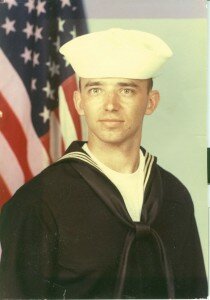 I'm a United States Navy Veteran who has served on the Chief of Naval Operations Intelligence Staff at the Pentagon during the Reagan Administration. An era which included the Grenada Rescue Operation. While I'm not at liberty to discuss the details of my time at the Pentagon, I can tell you that it's not an assignment they give to just anybody. I was in a position of considerable responsibility during a time of uncertainty in our nations history. I was frequently in contact with some of the most powerful people leading our nation during the Reagan Administration.
Additionally, unlike most sailors, I have a letter of commendation from the Army Chief of Staff for my participation in the internment of the Vietnam Unknown Soldier.
I'm no stranger to working in the politically charged atmosphere of Washington, D.C.
I was also assigned to the Naval Air Reconnaissance Center – Guantanamo Bay, Cuba.
Years of Service
Assignments

Chief of Naval Operations Special Intelligence Staff – The Pentagon
Navy Air Reconnaissance Control Center – Guantanamo Bay, Cuba

Commendations

Army Letter of Appreciation